This Week in Galway: Senior Status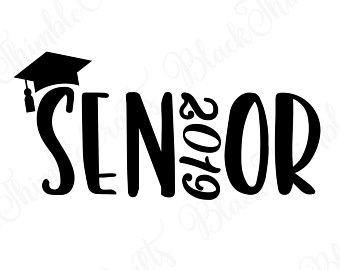 Sam Grant, EMC Staff Writer
September 25, 2018
Hang on for a minute...we're trying to find some more stories you might like.
Senior Status: Ready for School?
Hey Eagle Nation! How are you feeling about returning back to school? Excited? Frightened? Overwhelmed? While many people have mixed feelings about the start of a brand new school year, we are very curious to see how the seniors specifically are feeling towards their last year in high school.
Darren Heigel: "I'm excited but I'm also a little sad because all of my friends are gone this year. I'm excited to make some new friends in this small school for athletics, and I'm looking forward to graduating most."
Ryan Ingle: "I'm going to make the most out of it and try and get everything out of this year. I'm looking forward to finished every sport the best I can and working to my best potential."
Autumn Fluty: "Honestly I'm a bit overwhelmed with the college paperwork, but I'm glad it's preparing me for college. I'm looking forward to going to college and going forward with my life."
Josh Rumsey: "Senior year came way too quickly for me, but it also feels like a start to a satisfying ending to my life in Galway. I'm excited for this year because I have so many supportive friends, and I know I'll be very sad when we have to say goodbye. I'm looking forward to ending this era of my life, and starting a new one with a positive attitude."
Hannah Thompson: "I have always understood that my high school career would only last 4 years and that my time here would eventually end. I am looking forward to having a very exciting and fun senior year. I am in no rush however to leave."
Sam Grant: "I'm very thrilled to be a senior. All throughout my elementary and middle school careers I have looked up to the seniors and now I can't believe that I finally get to be one. I aspire to be a good role model for those younger than me. I'm actually hoping that this year goes by slowly so that I can absorb each and every moment. I complain about high school 24/7 but I know that I'll miss it when college comes around. I'll definitely miss seeing everyone everyday. Here's to senior year!!"
Jacob O'Brien: "I don't like it. I wish there was more summer. I am looking forward to lots of fun with friends though. I hope senior year goes alright with all the construction going on and all."
Aidan O'Beirne: "I'm both excited and nervous to be a senior. I'm excited because it's my last year and I've worked hard to get to this point. There's still a lot I want to accomplish such as NHS and posting more content on EMC. I'm nervous because next September I will wake up and not know what to do with myself."
Justin Kozlowski: "Well I've made it this far. I'm excited that it's my senior year. I'm not too overwhelmed with my classes unlike last year. First impressions: lots of paperwork!! Such as with college admission paperwork such as certificates of residency. Overall, yeah I'm excited for senior year. My goal is to live out a year worth remembering and in the future get a job in Business and Finance."
Well there you have it Eagle Nation! We hoped you learned more about some of our current seniors here at Galway High. Someday this will be you!

About the Writer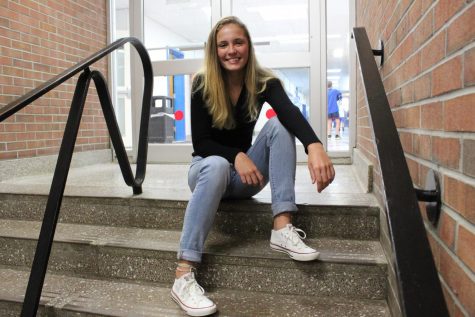 Sam Grant, EMC Sr. High Writer
I am currently a senior here at Galway High. I play volleyball, basketball, and run track. I am also very involved in NHS and Student Senate. This is my...