Let's Get Down To Business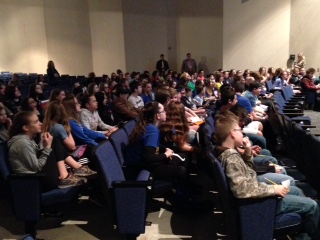 Hang on for a minute...we're trying to find some more stories you might like.
Recently, 7th and 8th graders had an assembly in the auditorium with the president of the Saratoga County Chamber of Commerce, Todd Shimkus. He discussed "soft skills" with the students, which are essential in the work place. Some examples are effective communication, timeliness, creativity, problem-solving, and dependability. During this speech, students were asked a series of questions in which they were awarded a cash prize, which was split among them. After this presentation, the students went to four different sessions where they learned about several different career choices.