It's that time of year…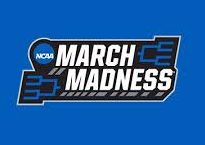 Hang on for a minute...we're trying to find some more stories you might like.
The biggest part of Division 1 College Basketball is here. The biggest tournament of the year–March Madness. The top teams from all over the country come and compete to see who is the best of the best. The Schedule is pretty cool. I suspect Duke is going to win it all, but I may be wrong.
The first games are always important. Depending on what seed you are in your region, you could end up playing a really good team or a team that isn't as good as you.
Some possible winners,
Virgina: Ranked 1st in South Region
Cincinnati: Ranked 2nd in South Region
Xavier: Ranked 1st in West Region
North Carolina: Ranked 2nd in West Region
Villanova: Ranked 1st in East Region
Purdue: Ranked 2nd in East Region
Kansas: Ranked 1st in Mid-West Region
Duke: Ranked 2nd in Mid-West Region
There are also teams that need to play one team in order to officially be in the tournament. These teams are:
Syracuse vs. Arizona State
UCLA vs. St. Bonaventure
NC Central vs. TX Southern
LIU Brooklyn vs. Radford
I do not think Syracuse should be in the tournament. I think that Oklahoma State should be in because they beat some pretty good teams in their region. I also don't think that Oklahoma (not Oklahoma State) will do to well in the tournament. They started their season off well but they didn't end it on a good note.
Leave your comments and predictions/hopes below!