This Week in Galway: Follow Up of Jon Fajans
Hang on for a minute...we're trying to find some more stories you might like.
 As you all know by now, our dear classmate, Jon Fajans, has had a nae nae'd ankle for about 3 months. We interviewed him back in December to get the inside scoop about he was was doing and we promised to do a follow-up session to get all the latest updates. So here you have it.
How have the past 3 months been for you?
They have been fine. No pain, really, and walking is great. It is good to be almost back to normal.
When is your next operation?
I wasn't hoping to get the plate and screws out, but I think that is what the doctor wants to do. Not sure, but if it happens, it'll be the Friday before break.
Are you anxious to be fully recovered and back on your feet?
Well, it is still gonna be a long time before I am fully recovered. I might need to get the metal out, and then I still need physical therapy. It is good to be on my feet, though.
Will you have PTSD whenever you play gym football from now on?
I will definitely have PTSD from this event.
Are others continuing to be supportive of you?
I believe they are. Still not sure.
Now we have asked some other members of the school for their opinions on the whole situation.
Josh Rumsey:
Are you glad Jon is no longer running over your toes with his wheelchair?
Ohh definitely, this signifies an end of an era, the era of everyone getting their toes smack-daddied all the time, I look forward to the future!
Sam Grant
Most people are glad his toe destroying rampage is over, what do you believe the next step in Jon's life will be?
I believe the next step to torturing others will be just plainly stepping on people's feet. With Jon's boot being so heavy, people's feet and toes are more endangered than ever before. They are no match for the boot. Watch your feet Eagle Nation.
Mrs. O
Has Jon been acting differently during class ever since the injury?
No, he is a pleasure to have in class as always. I am relieved he no longer needs a wheelchair though so people don't have to worry about being run over.
Riley Flint:
How has Jon's injury affected your friendship?
I think that our friendship is stronger because of his injury. When you've been in a wheelchair and on crutches like Jon has been on for months, you gain a certain respect for him and are more willing to deal with his saltiness and his shenanigans.
Well that concludes it for This Week in Galway. Next time you see Jon roaming the halls, be sure to help him out if he needs it. Although he may not, make a nice gesture. He'll appreciate it, even if it doesn't seem like it.

About the Writers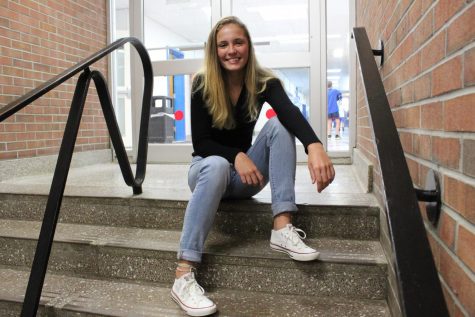 Sam Grant, EMC Sr. High Writer
I am currently a senior here at Galway High. I play volleyball, basketball, and run track. I am also very involved in NHS and Student Senate. This is my...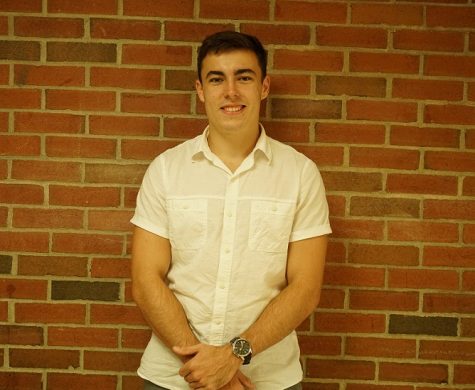 Josh Rumsey, EMC Sr. High Writer
Josh Rumsey is a humorous student here at Galway. He is known for his articles in the Humans of Galway column with his colleague Samantha (Sam) Grant....