A Musical Interview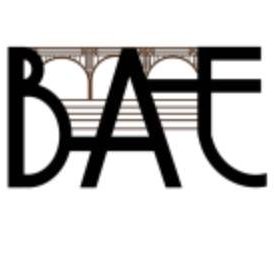 A few weeks ago, a small group of musicians called the Bridge Arts Ensemble based out of New York City visited our school. The ensemble has around 60 members, but they usually travel in groups of six to schools around upstate New York. They put on demonstrations for the bands and also did a demonstration for the elementary school kids. Erik and I had the privilege of interviewing two of the members of the ensemble — Lotte, the singer, and Eric, the clarinet player.
The primary goal of the Bridge Arts Ensemble is to provide additional music education to students who live in New York's Adirondack region. The founders of the program come from this area before they moved to New York City, and they wished that they were taught more music knowledge when growing up asides from basic music education.
Eric grew up in Lancaster, Pennsylvania, and now lives in New York City. He started playing the piano when he was six years old and started playing the clarinet when he was twelve. He has also been singing his whole life. Besides band or chorus, Eric participated in a music association similar to New York's NYSSMA, and he also played in Franklin Marshall College's orchestra. He was inspired to pursue music by a very supportive and encouraging private music teacher he had in elementary school that he stayed with until college. Recently, Eric traveled to Cuba in September for a young artists' conference where he was one of the only musicians and Americans. He found it very special to meet other artists with completely different perspectives from places like South and Central America. Eric chooses to play music because art reflects changes in culture and shows how people think critically. He says that music education for young kids is important because it's a gateway on how to relate to others.
Lotte grew up in San Diego, California, and she also now lives in New York City. She's always been a vocalist, but she started to take singing seriously when she was around sixteen. She went to a high school for the arts, which had no clubs, but instead had drama and dance classes after school that the students took. Lotte was inspired to pursue a career in music by a teacher that she had in elementary school. She told her mother about how she wanted to pursue this career, and then soon after, got two voice teachers. Lotte's favorite thing about music is that it opens so many doors and it allows her to travel the world and meet all kinds of people.
Living in New York City has given both Eric and Lotte many opportunities. They describe it as a wonderful place that has so much happening in it in terms of the arts. There are always opportunities to see different varieties of art from people all over the world. These artists from all over the world are great people to connect with, and New York City also gives the two many opportunities to connect with old colleagues as well.
Eric and Lotte have both been members of the Bridge Arts Ensemble for about three years, which means they've been around since the beginning. They first heard about the audition for the program through friends, since people in the music field usually find work through personal networks. Through the ensemble, they've traveled to countless states and countries and have gotten to see the world and meet a lot of people.
Both Eric and Lotte are looking forward to visiting next year since they love how peaceful and quiet it is here. Thank you to the Bridge Arts Ensemble so much for visiting our school and playing wonderful music for us!