Checking in with Mr. J
Hang on for a minute...we're trying to find some more stories you might like.
For years students have been puzzled by one big question. "What makes a person decide to become a math teacher?" I asked Galway's own math teacher Mr. Jacaruso the answer to that question…
How long have you been in this profession?
8 years total. 2 years as a tutor/substitute, 4 years at Sharon Springs and 2 years at Galway.
What interested you in wanting to be a teacher?
I was always really good at math and worked well with kids.
Has there been anyone that inspired you to do this job?
I had an excellent 8th grade Social Studies teacher and an excellent AP US History and AP Government teacher.
Any other subjects you were thinking about teaching besides what you already do?
No, but I now teach math, computer science, and personal finance.
Favorite lesson to teach
I do not have a favorite. I like all of my classes for different reasons.
On a scale of 1-10, what would you give Galway Central High?
Let's put it this way–Galway is an excellent place to teach.
What made you want to teach at our school?
I like the more rural schools with a small to medium class size. It is small enough to get to know the kids and teach a diverse schedule of classes. The position I applied for was to teach Algebra 2 (one of my favorite classes), but I also enjoy teaching calculus, PFM, and computer science. I also think the faculty and administration are moving the district in an excellent direction. I believe Galway has a lot of great things in store and I look forward to being part of that.
How often have you had to give write-ups?
As much as necessary to ensure the safety and management of my classroom.
Do you have any regrets about becoming a teacher?
No.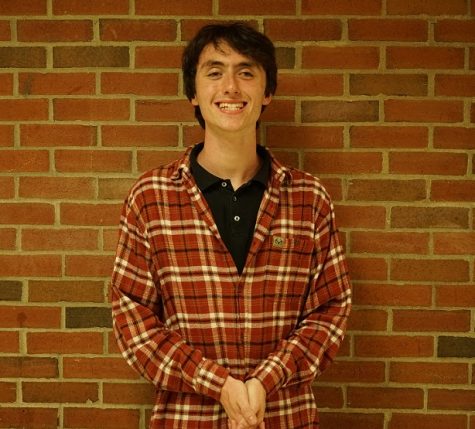 Aidan O'Beirne, EMC Sr. High Writer
I started writing for EMC in 11th grade and started writing stories in 8th grade. Books have always fascinated me. I find they open my mind to extraordinary...