Everything You Need To Know About Getting Ready For College: Do's and Don't's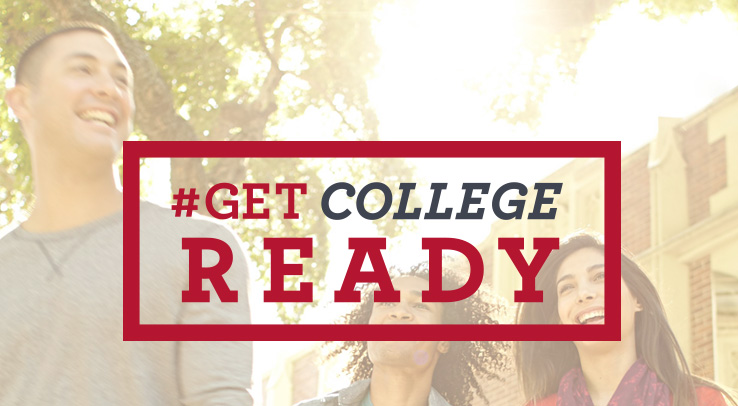 There's no denying it: getting ready for college during high school can add a ton of unwanted stress on an already busy year. After all, between touring schools, applying to schools and scholarships, filing the FAFSA, meeting people from your schools, finding a roommate, and ultimately choosing a college, it sure is a lot to have on your plate. But luckily, there are people out there that have prepared for college during senior year that know how to get ready effectively. I have put together a list of advice for college-bound students or those just trying to get a head start:
Do: Plan early. Sophomore year might seem like a long time before college, but time flies. Start getting a general idea of what you see yourself doing in the future.
Don't: Be narrow-minded. Shopping for college is like shopping for a new pair of shoes. Look at all of your options for schools, considering size, location, cost, etc. Once you get a decent idea of schools you like, try limiting your choices down to a group of five at most.
Do: Work hard to get good grades in high school. I know this may sound obvious, but great grades mean great scholarships and grants, which you don't have to pay back! Who doesn't love  some free money?
Don't: Post anything bad on social media. Another seemingly obvious tip, but this one often gets overlooked. Colleges and future employers are watching, people! What you post now may come back to haunt you!
Do: Complete all of your tours of possible schools during junior year. This makes senior year so much easier because you only have to apply to schools, not visit them.
Don't: Procrastinate on filing your FAFSA. The FAFSA, or Free Application for Federal Student Aid, awards you scholarships, grants, and loans based on your financial need. Most scholarships and grants from the FAFSA are awarded on a first-come, first-served basis. In other words, apply ASAP in order to have a wider selection of scholarships. Remember, scholarships and grants are awards that you do not have to pay back. With loans, you are responsible to pay back.
Do: Apply for scholarships. Again, this is free money! Use your college's website or www.scholarshipowl.com to find some that you may qualify for.
Don't: Be shy. Once you get accepted, see if there are Facebook groups for other accepted students to meet each other. Being outgoing and making friends is key. You may even find a roommate while making friends. Be social!
Do: Start your application early. Some schools may even begin to accept applications before the high school year even starts! By getting your application out of the way even before senior year starts, you have more time to focus on enjoying high school while it lasts.
Don't: Rush the process. Finding the perfect school takes time and effort.
Do: Know what you're looking for in life and in a school. Some people want careers that do not require college, and that's okay! If you're unsure about what you want to do in life, try a community college first to save money.
Don't: Stress. This may be the hardest tip on this list, but it is doable. Stay calm, and if you need help along the way, seek the help of parents, teachers, or the school guidance counselor.
Do: Enjoy the search. College is your first few years of adulthood. You will meet friends that will last a lifetime, all the while getting an education for a career.
Even though searching for colleges may seem stressful, with these tips, the entire process will be much easier. College is widely regarded as the best four years of your life, so get excited! If you enjoyed these tips or found any of them helpful, leave a comment and let me know. Happy college searching!
Photo courtesy of https://www.wellsfargomedia.com/getcollegeready/index.html and Google Images.