What Made Maddy Run: A Book Review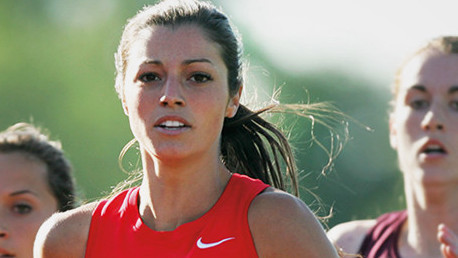 A few weeks ago, Siela and I were roaming around Broadway, and decided to stop into Northshire Bookstore. (It was a super cozy place to wait out the rain and get lost for an hour in a book.) I was perusing shelves that I normally don't look around in, when the title What Made Maddy Run caught my eye. What stands out to you about this title? Past tense? That's exactly what made me pick a copy up — what had happened to Maddy? I plopped down on one of the saggy brown couches and flipped it open.
You soon find out that Maddy had been the average American teen, but with an enormous athletic talent. Living in New Jersey, she dreamed of going to college to start her own independent life. Her acceptance letter from the University of Pennsylvania arrives, and it's all she thinks about, excited for cross-country and track there. However, Maddy's first two months of college drastically changed her personality, and show that her college experience isn't how she'd imagined it. She became withdrawn and not confident, and heavily considered quitting her sports teams, something she'd never thought of having to do.
Besides the engaging title, the book also draws you in with access to her story on another platform.  Maddy was a huge user of instagram, and if you look at her account, @maddyholleran, the story takes on even more depth.  She appears to be happy and bubbly. While I was reading this book, I repeatedly checked her instagram feed to see the photos the author Kate Fagan referenced. I got caught up in all her posts, and looking at the ones that were posted when she was seriously depressed seemed no different than high school posts. She still had that smile, and was always surrounded by tons of friends. So much can be hidden behind a smile though. This feed was only her social media life — how she wanted to appear to other people. It was so eerie to read what she was going through, then to see a post that was completely the opposite from how she was feeling. I highly recommend doing this as you read because it adds a lot to what's going on in the text.
The transition from high school to college can be extremely difficult for some people, and I think this what led to Maddy's difficulties. High school is a completely different environment, and Maddy was used to being the best at what she did. Going to college, she realized that there were people better than her, and although her running times were consistent if not better than high school, she was in the middle of the pack instead of leading. Comparing herself to those better than her made her undermine her own capabilities and really increased her insecurities.
Although Maddy's story is extremely tragic, it inspired me to do more for this common issue. I really hope that you stop by the library and check their copy out, or order a copy off Amazon!
**If you or someone you know is considering suicide, please call the National Suicide Prevention Lifeline at 1-800-273-8255.**