Listen to this: Alessia Cara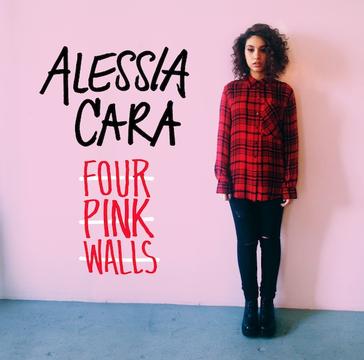 Alessia Cara: "Four Pink Walls"
Alessia Cara is a Canadian contemporary R&B singer/songwriter signed to Deff Jam Recordings. Cara released her EP 'Four Pink Walls' on August 26, 2015 where he first single 'Here' took the charts by storm. The song currently sits at 41 on the Billboard Hot 100 just below Calvin Harris's 'How Deep Is Your Love' and above Jason Derulo's 'Want You To Want Me' and Taylor Swift's 'Bad Blood.'
The 19 year-old started off on YouTube, even directing her own music videos. She is definitely unique in her music genre. Her lyrics prove her maturity and class. Her song 'Here' is basically about how today's teens are always swallowed up in the party scene while she doesn't understand the hype in all of it. The song is extremely relatable and a refreshing contrast to what today's music offers.
My favorite songs off the EP are 'I'm Yours' 'Outlaws' and of course 'Here'. All the tracks offer very distinctive lyrics. She separates herself from the ideals that focus around the pop genre. She isn't just singing about partying and dancing, she's singing about love and finding herself as she grows up.
She reminds me a lot of a young Rihanna mixed with a Tori Kelly, but at the same time she is very different from other artist so it's almost not fair to compare her to other artist. If you haven't already listened to Alessia Cara I really advise you to. If you like music with quality lyrics and a catchy beat this artist is exactly what you need.
Check out her new EP on Spotify and download right here (seriously do it!!) : https://itunes.apple.com/us/album/four-pink-walls-ep/id1030888064?app=itunes