Tune in to watch Galway alumni Lindsay Martin on Glee!
Hard work paying off–  Galway alumni, Lindsay Martin, will be performing in Tuesday night's episode of Glee. When asked how she came across this opportunity, the 20 year old Galway High Class of 2012 alumni explained that she decided to send in her resume and some video clips of her playing the drums to the music coordinator after few of her friends had auditioned. Within two weeks of sending in her application, she received a phone call asking if she would play the snare drum scene for the season 5 finale of Glee.
Lindsay first started playing drums when she was 10, and since then music has been her everything. She also plays piano and DJ's but drumming is her passion. She started drumming because she wanted to do something other than piano; that and she was mesmerized after her father had played Led Zeppelin for her. She loved not only the sound of the drums, but the role it played in bands, and the overall power behind it. In high school, band was her favorite class. She was always intrigued with different styles and the history of music. Outside of school she would find herself constantly practicing and studying music. Drumming was what she loved most and she knew that was what she wanted to pursue after high school.  She says, "Playing drums to me is an indescribable feeling….I'm not sure how to explain why I love it so much, I just do."
After high school, Lindsay moved to LA where she attended The University of Southern California, one of the world's leading private research universities with an acceptance rate of only 19.7 percent. After a year at USC, she realized college wasn't for her so she withdrew. Instead, she decided to dedicate the entire summer practicing everyday with her band, 'Glam Skanks'. After the summer had passed she decided it was time to get a job, or two, or three. Lindsay works two jobs at an animal shelter and is also employed at her father's eyewear store.
Lindsay keeps busy because when she is not working, she is constantly rehearsing. She practices 3-4 days a week with her 'all female glam rock band' as she describes it. Her band 'Glam Skanks' plays often in Hollywood and at venues such as The Viper Room and they have done some gigs outside of LA as well. Their EP is expected to come out in a month along with music videos and merchandise.
Recently she has been working on the drum kit for the upcoming Alice Cooper/ Motley Crue tour. Lindsay also has a paid acoustic gig at The Pelican Hill Resort where she performs a few times a month. She has been teaching drum lessons as well and she has been able to connect with plenty of drummers and musicians, even her idol.  
Her dreams came true a few months ago when she was able to meet Nikki Sixx. Lindsay says her freshman year in high school she watched a show about the bassist, Nikki Sixx, from her favorite band, Motley Crue, that inspired her on a completely newer level with music.
Lindsay says music is a never ending job.  "I do believe if you really want to succeed and make it in this cut throat business you need to hustle and work your (butt) off. Never give up."
She says that through her persistence and hard work she's been able to experience some awesome things….things she has dreamt about. She says in order to be successful in the music industry you need to really want it. "Practice, practice, practice. Get to a major city, play out as much as possible, and meet other musicians. Get ahold of people who are working and learn from them.
"Music is a never ending job and you always have to be on top of your game. You have to give 110 percent otherwise don't bother. It's brutal and cut throat, but if you work hard, are persistent, ignore the haters, and believe in yourself, you will be successful. It's what you put into the music that you get out of it."
To stay up to date with what Lindsay and her band are doing, check out this link:
View Comments (3)
About the Contributor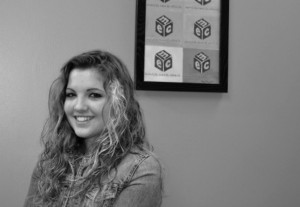 Adrianna Watrobski, Staff Writer
Adrianna Watrobski is a Junior who covers various sports, fundraisers, and events here at GHS. She is a part of our Varsity Volleyball and Track teams,...