American line back dairy cattle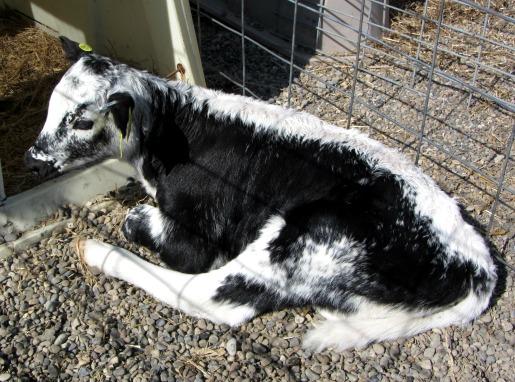 Hang on for a minute...we're trying to find some more stories you might like.
The Lineback cattle are a unique breed of dairy cattle; they all have a white line down their backs.  There are two different variations in the breed, which are called the Gloucester and the Witricks. The Gloucester is black on the sides, face and parts of the legs, and white on its back and belly. The Witricks separate into three different types the white classic Witrick, Dark sided Witrick, and Dark Speckled Witrick. The Witrick cattle can be very unique in design, most having small black speckles which can give a blue/gray look to their fur. The cattle also come in red.
The history of the American Lineback cattle is not well documented, but it is believed that the cattle came to the United States in the 17th and 18th centuries. They originate mainly from Dutch, English and French cattle. After World War II, farmers were looking to make larger "yields" a larger volume of milk produced. The Lineback cattle were originally raised to be a dual-purpose breed of cattle, which are good for both meat and dairy. Most farmers switched to the highly productive Holstein dairy cattle, some mixing with the American Line Back cattle. Even as the Lineback cattle and the Holstein cattle crossed, the Lineback pattern persisted, having the dominate genetic trait. Due to cross breeding with animals such as the Holsteins, the Lineback cattle have become more of a dairy breed than beef.
The American Lineback cattle are under the category of critically endangered. There are roughly 7,000 registered Lineback cattle in the U.S. which is increasing.
Through personal experience with the Lineback cattle, I have found them to be beautiful yet stubborn. Though individual animals are different, I would not recommend one for a beginning show person.