Check out the show Supernatural
Hang on for a minute...we're trying to find some more stories you might like.
When binge watching Supernatural there are some really amazing episodes. We have come up with a list of some of the best episodes to watch out for. This show has a lots of action, adventure, and drama. The show may be something you want to avoid if you scare easily but other than that, there's nothing inappropriate. 7th graders on up should check it out.  Here are the episodes we thought were the best for Season 1
Season 1
Episode 1 pilot, Episode 5, Episode 6 skin, Episode 9 home, Episode 12 faith, Episode 14 nightmare, Episode 15 the benders, Episode 17, Episode 18 "Something Wicked,"Episode 21 "Salvation," and Episode 22.
Season 2
Episode 1, Episode 2 "Everybody loves a Clown," Episode 5 "Simon Said," Episode 7 "The usual Suspects," Episode 9 "Croatoan," Episode 12 "Nightshifter," Episode 14 "Born under a bad Sign," Episode 15 tall tales, Episode 18 hollywood babylon, Episode 19 folsom prison blues, Episode 20 what is and what should never be, Episode 21, and Episode 22.
Season 3
Episode 3 "Bad day at Black Rock, Episode 8 "A very supernatural Christmas,"  Episode 10 "Dream a little Dream of Me," Episode 11  "Mystery Spot," Episode 12 "Jus in Bello,"  and Episode 16 "No rest for the Wicked"
Season 4
Episode 1 "Lazarus rising,"  Episode 3 "In the Beginning," Episode 5 "Monster Movie," Episode 6 "Yellow Fever," Episode 12,  Episode 14, Episode 15 "Death takes a Holiday," Episode 17 "It's a terrible life," Episode 19 "Jump the Shark," Episode 20 "The Rapture," Episode 21 "When the levee breaks" and Episode 22 "Lucifer Rising"
After this we hope you will watch the show. It is really good and we think you'll like it. Be on the lookout for the rest of the seasons. Coming soon.

About the Writer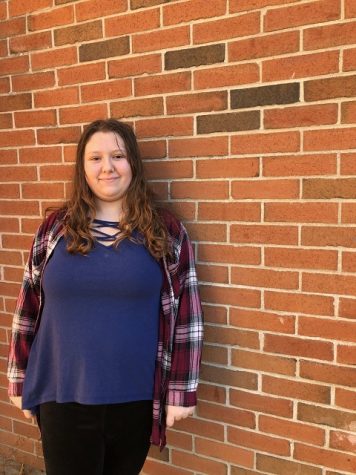 Skye Fitzgerald, EMC Jr. High Staff Writer
Skye Fitzgerald is 13 years old and in 8th grade.Her favorite sport is floor hockey. She has a large collection of colored pens for coloring in coloring...