Sunset Thoughts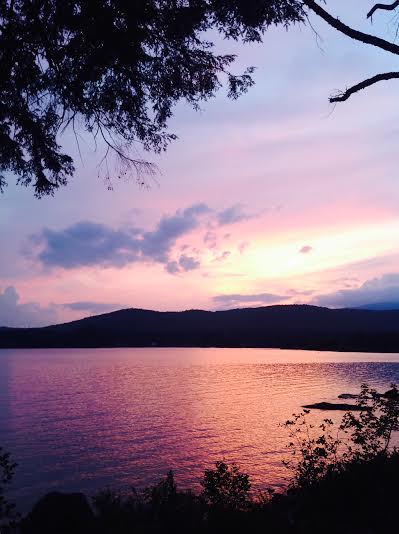 Sunset Thoughts
As I sit alone, isolated, stuck inside my own head,
I look out at the night sky.
It contrasts against the busy city streets and rush-hour traffic.
Stuck in the nine-to-five mindset,
These people are different from me.
They see no beauty in life.
Time is seen as society's biggest evil,
Something wanting to completely capsize them.
But as I watch the sun go down,
I see they are wrong.
In this moment,
Time moves slowly.
The cold and crisp wind brushes against my cheek.
It thanks me for my time.
For this sunset is not just from any National Geographic magazine or Bob Ross painting,
It's a live demonstration.
With each passing minute a new stroke of color, a new detail, a new aspect of life never seen before.
So, don't take it for granted.
Live in the moment and take time to reflect
Because every sunset is different.