Grade 10 Top Tens:Places I love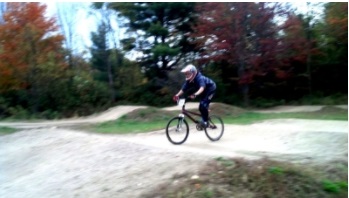 Hang on for a minute...we're trying to find some more stories you might like.
1.The BMX track: This is my favorite place because all the adrenaline pumping keeps me feeling alive and just the people and air makes the night the best each time.
2.My house: There are lots of things to do like playing basketball in the driveway, playing soccer in the backyard or riding my bike on the jumps out back.
3.The mountains: Hiking with my family is the best thing ever–just being in the fresh air and seeing the views.
4.Basketball Court: I love being on the basketball court, leaving everything I have on that court.  And I like winning.
5.Virginia beach: Going on the beach with hot sand, going on the boardwalk, spending money on sweatshirts even though it's summer.
6.The Lake: The lake becomes special when you go tubing, fishing, and swimming the joy with being with your friends and family.
7.Rock Hill, South Carolina: It's the second biggest race of the year, and it's a great experience talking to BMX pros. On the way home, it's fun taking a stop at Myrtle Beach.
8.Church: It's peaceful and nothing better than worshiping Jesus.  Sometimes the service may feel too long though!
9:At a friend's house: There is always that feeling when you have a great time–you never want to leave and just want to hang all day everyday.
10:School: This place is usually boring but the best part is hanging with all your friends at once.