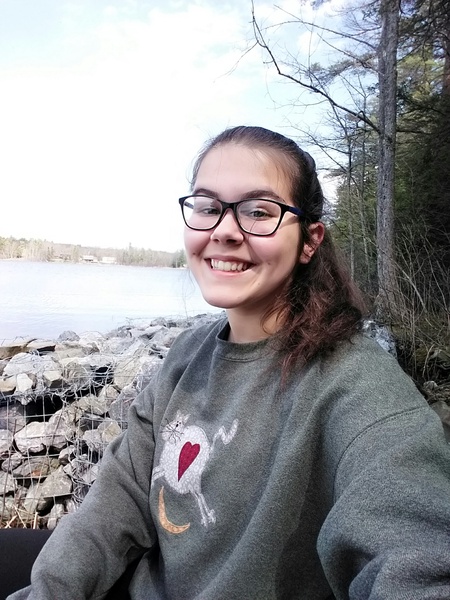 While stuck in quarantine, I have picked up a few hobbies and activities that I have found to take personal enjoyment in (besides doing schoolwork, and that isn't too much fun). I figured that maybe I could share a list of the things I have been doing in quarantine, in hopes that if maybe you're bored, you could try one of these activities!
#1: Reading.
So before we started quarantine, I actually read a lot in my free time. Now, that I'm stuck in my house, I'm able to read a lot more! A few books that I have recently read are Wintersong by S. Jae-Jones, A Court of Wings and Ruin (Book 3 in the A Court of Thorns and Roses series) by Sarah J. Maas, and a few classics like Little Women and Good Wives by Louisa May Alcott. 
#2: Hiking.
In the beginning of quarantine, I accompanied my uncle who is an Adirondack 46er on multiple hikes. Hiking is a great way to get in exercise (it counts for your Activity Log for gym!), and generally hiking is a great way to get off of technology, and getting out of your house. There are also many great trails nearby or even in Galway! A few of my favorites are Le Vine Nature Preserve here in Galway, The Plotter Kill Preserve in Rotterdam, and the Geyser Creek Trail in Saratoga.
#3: Embroidery.
Something else that I haven't necessarily picked up on, but really want to try is embroidery! Also I really want to dust off my sewing skills too! 
#4: Baking.
Another thing that I have done a lot of in quarantine is baking. I have baked so many things from peanut butter cookies, coconut macarons, Italian tea cookies, to bagels and muffins!  
#5: Gardening.
I have planted some lavender, chamomile, and rosemary seeds in my little garden at home! I plan to plant other things later on, like vegetables and some flowers!
#6: Online parties and calls. 
Last Friday (April 10th), I threw a surprise zoom party for my friend's sixteenth birthday! It was really nice (considering the circumstances), and I got to see a lot of my friends that I haven't talked to in awhile. I also called my cousin who lives in Boston, and played some catch up with her, and a few other family members!
What are some of the things you've been doing while stuck in quarantine? Share your ideas in the Comments Section below!