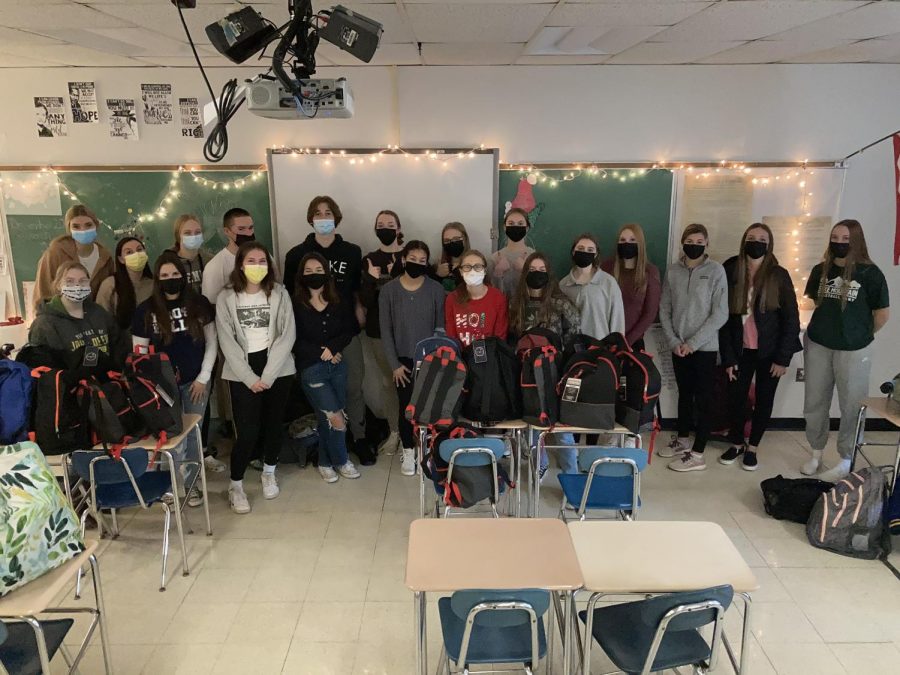 Thank you to all who donated to Student Senate's collection drive for the Backpack Project!
Mrs. Nadine DesPres, the director of the program, explained that, "They packed 21 bags which will all stay here for our elementary and Jr/Sr High students.  This included about 28 hygiene kits that were also made up to put in each bag.  We have 4 student bags that are doubled for a sibling.
"Additionally, the group collected enough tissue packs, and soap for another month's effort.  Deodorant will be used for our 5th grade and older students.
"Large boxes of cereal and crackers will be given to our families we deliver to (20 students this week).  We'll have multiple weeks with the extras collected.
"Other surplus items collected were applesauce, granola, and cereal bars.  I will have at least a two week supply on these items.
"Thank you again!  Every bit helps and our families really appreciate the weekly bags of meals and snacks."
Thanks for all your help Eagle Nation!