Books you must read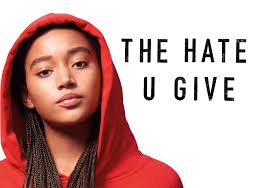 The Hate U Give- Angie Thomas
About a teenage girl who grapples with racism, police brutality, and activism after witnessing her black friend murdered by the police.
The House On Mango Street- Sandra Cisneros
About a year in the life of Esperanza Cordero, a young Chicana girl living in an impoverished Chicago neighborhood with her parents and three siblings.
The Fault In Our Stars- John Green
About a young teenage girl who has been diagnosed with lung cancer and attends a cancer support group. Hazel is 16 and is reluctant to go to the support group, but she soon realises that it was a good idea. Hazel meets a young boy named Augustus Waters.
One Of Us Is Lying- Karen M. McManus
About the story of what happens when five high schoolers walk into detention and only four make it out alive. Everyone is a suspect, and everyone has something to hide.
I'll Give You The Sun- Jandy Nelson
This is a tale of friendship and loss, combined with the heady emotions of first love.